If you're just like most of us and find yourself a sucker to a cocktail...or two, then be sure to take note of these cocktail bars you don't wanna miss on your next visit to Liverpool.
Brooklyn Mixer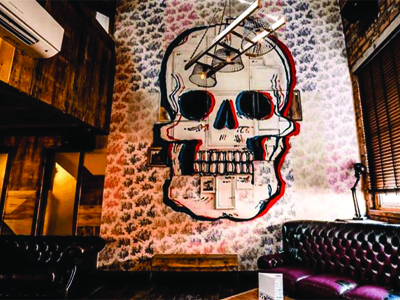 Brooklyn Mixer (Image source - Visit Liverpool)
With the options of cocktail classes, private booths or a simple night out filled with colourful cocktails and shots of skittles, Brooklyn Mixer has the answer to all your needs. The party splits across all three floors, with DJs providing you multiple levels of vibes for your own personal pick. 
78 Seel Street, Liverpool
The Alchemist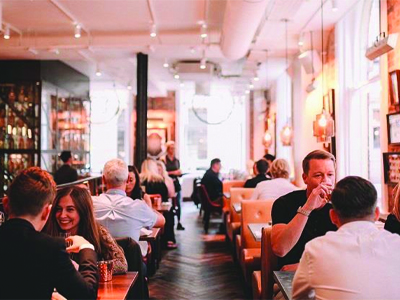 The Alchemist (Image source - Visit Liverpool)
If you're not a stranger to your cocktails then this one has more than likely already been ticked off your list. Home to colour changing, self brewing, bubbling cocktails with a rustic, intimate surrounding, The Alchemist is a perfect way to start your night - not to forget the choice of dining also available. 
Brunswick Street, Liverpool
Red Door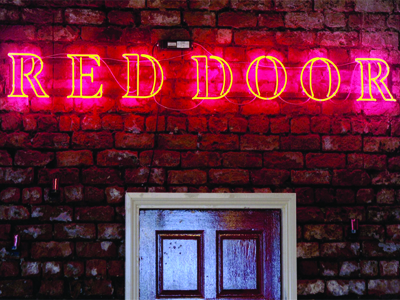 Red Door (Image source - Echo Liverpool)
Have you spotted the red door? Be sure to walk through it next time. With a rooftop terrace, a study and live music, not to mention a wide selection of classic, sophisticated and completely bonkers cocktails, Red Door is certainly a bar not to miss.
Berry Street, Liverpool
Revolution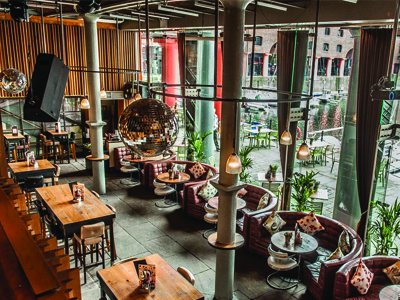 Revolution (Image source - Tag Venue)
Famously known as 'Revs' no matter where you are, if there's a Revolution, you must visit. Popping candy, Rainbow Drops to Flying Saucers, you name it, they've got it in one of their cocktails. Whether you're after a bite to eat or to dance the night away with a mouthwatering drink in your hand, Revolution provides the answer to all. 
Anchor Courtyard, Albert Dock, Liverpool 
Neighbourhood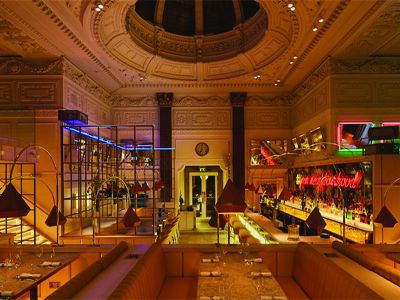 Neighbourhood (Image source - Trip Advisor)
If you're looking for something a little more upmarket and elegant, then Neighbourhood might be the one for you. Inspired by the upscale of New York with a bright yellow & pink decor, Neighbourhood provides the perfect location for a glamorous cocktail. Stuck for choice? We recommend the Sugar Lips. 
62 Castle St, Liverpool 
Jenny's Bar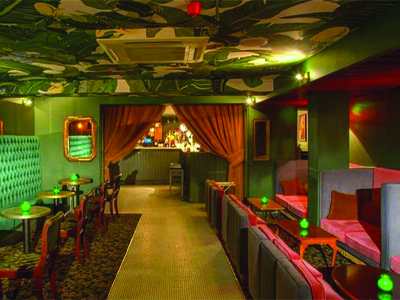 Jenny's Bar (Image source - Venue Scanner)
Underground tucked away seating, suede booths and draping curtains... sound like something right up your street? Be sure not to skip this one, a hidden gem that provides the perfect location for a drink with friends, with options to hire, or a secret hideaway for you and a loved one to enjoy the quirky cocktails they have to offer. 
Fenwick St, Liverpool 
NYL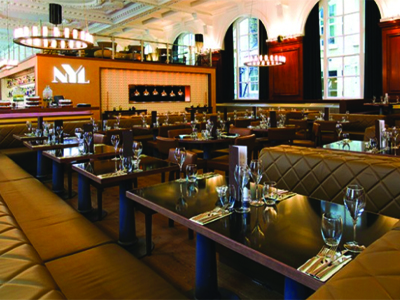 NYL (Image source - YM Liverpool)
Located in Aloft hotel, with seating options including cosy booths or a cool VIP Mezzanine Bar, NYL bar is certainly worth a visit. Take your pick from an extensive cocktail list with themed drinks such as the Sgt Pepper - starring Liverpool's very own gin - to get your night started off in the right direction. 
1 N John St, Liverpool 
Known for its nightlife, Liverpool certainly lives up to its expectations for its mind-blowing drinks whipped up by mixologists in Instagram worthy scenes. Fancy making the city your home instead of making one-off visits? Check out our apartments available to rent now at Mann Island.