Whether it's a light snack or a plate full of grub, Liverpool is sure to have something right up your street. From fine dining, delicate dishes to towered burgers stacked with delicious vegan layers, we have found some of the best restaurants Liverpool has to offer.
109 Allerton Road -  L18 2DD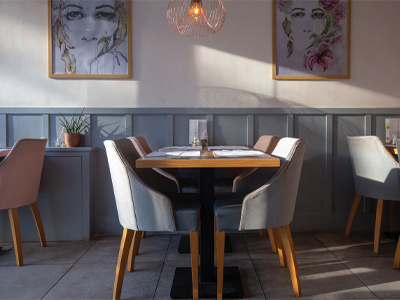 109 Allerton Road (Image source - 109Allerton.co.uk)
Recently rated as Liverpool's number one restaurant on Tripadvisor, surely that has something to say? This popular spot offers breakfast, brunch, lunch and dinner from 6pm onwards in a comfortable, relaxed setting with a serving of modern cuisines. Not to mention they also provide a takeaway and Deliveroo service, just in case you don't fancy a trip to the heart of the south.
Almost Famous - L1 4JN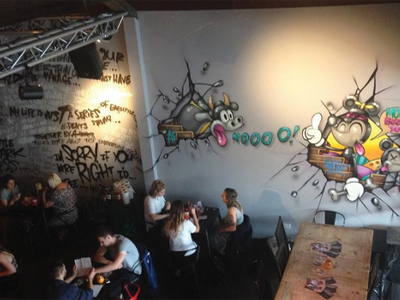 Almost Famous (Image source - WheretogoMerseyside.com)
Where do we begin? Burgers as high as you can imagine with the most unusual toppings, from chips and gravy to pop tarts, you name it, they have it. A laid back environment, with rustic lights and graffiti sprayed walls, Almost Famous is truly one to experience if you're not scared of trying something different.
Mowgli - L1 4EZ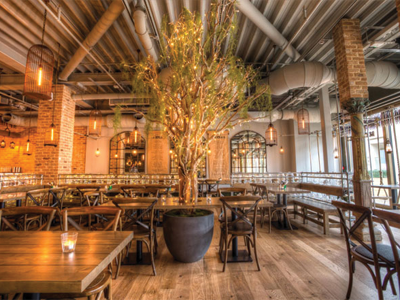 Mowgli (Image source - Mowglistreetfood.com)
Inspired by the streets of India themselves, Mowgli aims to represent the culture of eating in the streets, with help yourself attitudes and bursting-with-flavour, intense dishes. In a surrounding of wooden, rustic seating with a modern twist, you're sure to feel relaxed and left feeling full with a variety of dishes to choose from.
Roski - L1 2TE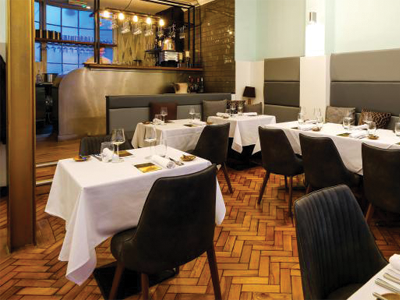 Roski (Image source - The Times)
If sloppy burgers and large dishes are not your scene, then maybe Roski is. Award and Michelin star winning chef Anton Piotrowski has created a dining experience not to miss. Expect an intimate restaurant with a relaxed atmosphere, delicately presented dishes and a wide range of wine to choose from. Be sure to book in advance due to high demand.
Villa Romana - L1 4AQ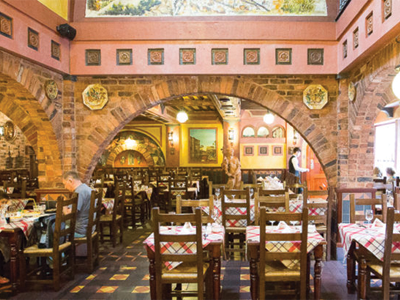 Villa Romana (Image source - Villa Romana)
I think we can all agree Italian food is up there with the greatest, especially when it's the traditional dishes. If you found yourself nodding in agree whilst you read that then you need to get yourself down to Villa Romana. Located in an authentic restaurant, it represents the best home-cooked Italian food in a welcoming environment in the heart of Liverpool.
Panoramic 34 - L3 9PJ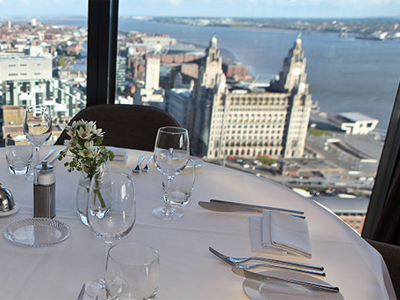 Panoramic 34 (Image source - Foodpedia.co.uk)
Food with a 360° view! Escape the busy city streets to enjoy the skyline views from the 34th floor of the West Tower, it certainly ain't one for the faint-hearted. Luxurious dining, attentive service and a wide choice of beverages with an ever-changing experience of views, no two visits will ever be the same.  
Down The Hatch - L1 5AA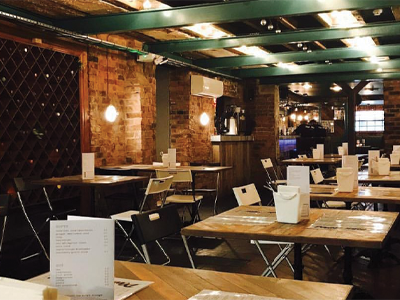 Down The Hatch (Image source - Open Table)
If you've built up an appetite discussing the numerous choices of restaurants Liverpool has lined up, then maybe we have saved the best until last. With the goal to cure all hangovers and empty stomachs, as well as being guilty of being generous with their portions, their vegan and vegetarian dishes are sure to convert all meat lovers even just for the one-off. No matter what you eat, you are sure to be welcome literally Down The Hatch.   
Could you imagine having all of these and more by your front doorstep? That is what Liverpool has to offer. A life of luxury starting from your very own apartment, head to our contact us page to find out more of what we can offer at Mann Island.